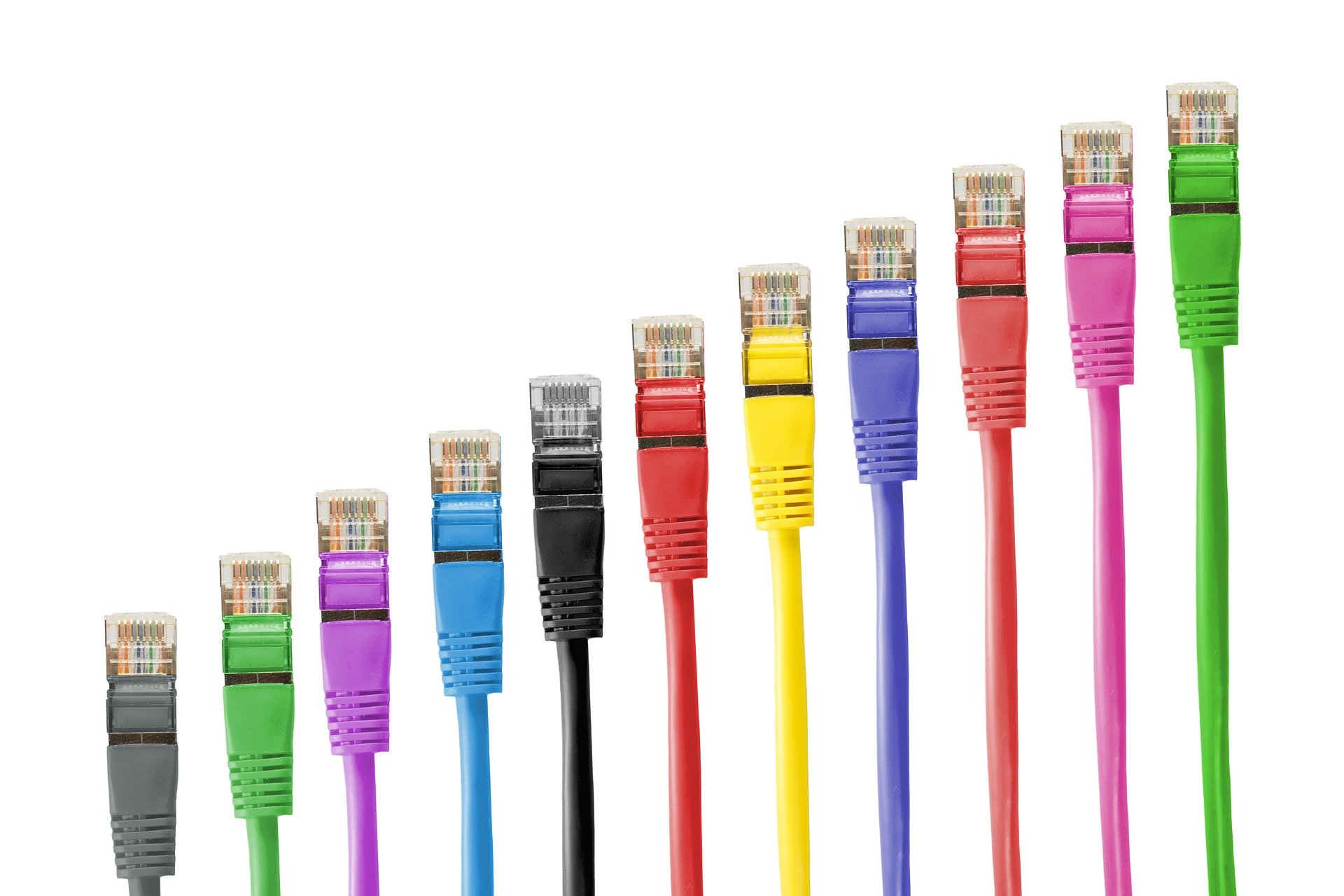 Office Cabling Services
Our two super, and highly experienced, office cabling teams cover Sussex, Surrey and London.
We use Cat6 as standard, should you require Cat5e, Cat7, or fibre, that's fine too!
There's no charge for estimates and you can expect the best advice as well as service.
Whether you just need some more RJ45 points, a whole office move or network infrastructure running to a server room…we would be delighted to help!
We will walk you through the best options to meet your objectives and budget, as well as consider the future in our recommendations.
Also, if would like us to check what equipment is going to be connected once your office cabling has been installed, we would be delighted to do so; we have sometimes found planned networks containing speed bottlenecks like 100Mbps switches, that will just inhibit optimum speed…we'll help you avoid these common pitfalls.
IT Engine has an outstanding reputation for the overall service of our office cabling, including; starting on-time, completing on-time, tidiness, finish quality and expertise.
With the ever changing landscape of technology it's worth considering what will be best to future proof your ethernet data cabling, especially if you are installing ethernet cables in a new office or building.
You may have seen the new news that great advancements have been made with semi-conductors, soon superconductors will be the standard chip set in computers, potentially making computers 400 times faster.
Worth also considering the broadband and 5G speeds becoming more widely available, 1000Mbps being commonly available as fibre rolls out, as well as peoples expectations of internet speeds.
We use Cat6 as standard, if you are having a new data cabling installation we would recommend considering Cat8 (four times faster than Cat6a), if you are undertaking this with someone do ensure that Cat8 is going to the wall ports, patch panel, patch leads and the service cabling to the router too. Here are ethernet data cable speed capabilities:
Cat5e up to 100 Megabit per second on 100MHz frequency
Cat 6 up to 1 Gigabit per second on 250MHz frequency
Cat6a up to 10 Gigabits per second on 500MHz frequency
Cat8 up to 40 Gigabits per second on 2GHz frequency
Server Support
Best practice support, monitoring and Installations.
We support all Operating Systems.
Website Services
Hosting, maintenance and design. Also SEO and Lead Generation advice
Helping you grow your business
IT Support
Support for servers, computers, people and your business.
Expect Better, Expect Outstanding.